Set reminders
Mixmax message reminders are an easy way to remind yourself to follow up on important emails and never miss a critical conversation.
To set a reminder:
You set a reminder when writing a new message or a reply. Hover or click the Remind button with the clock icon — it's to the right of the Send Later button.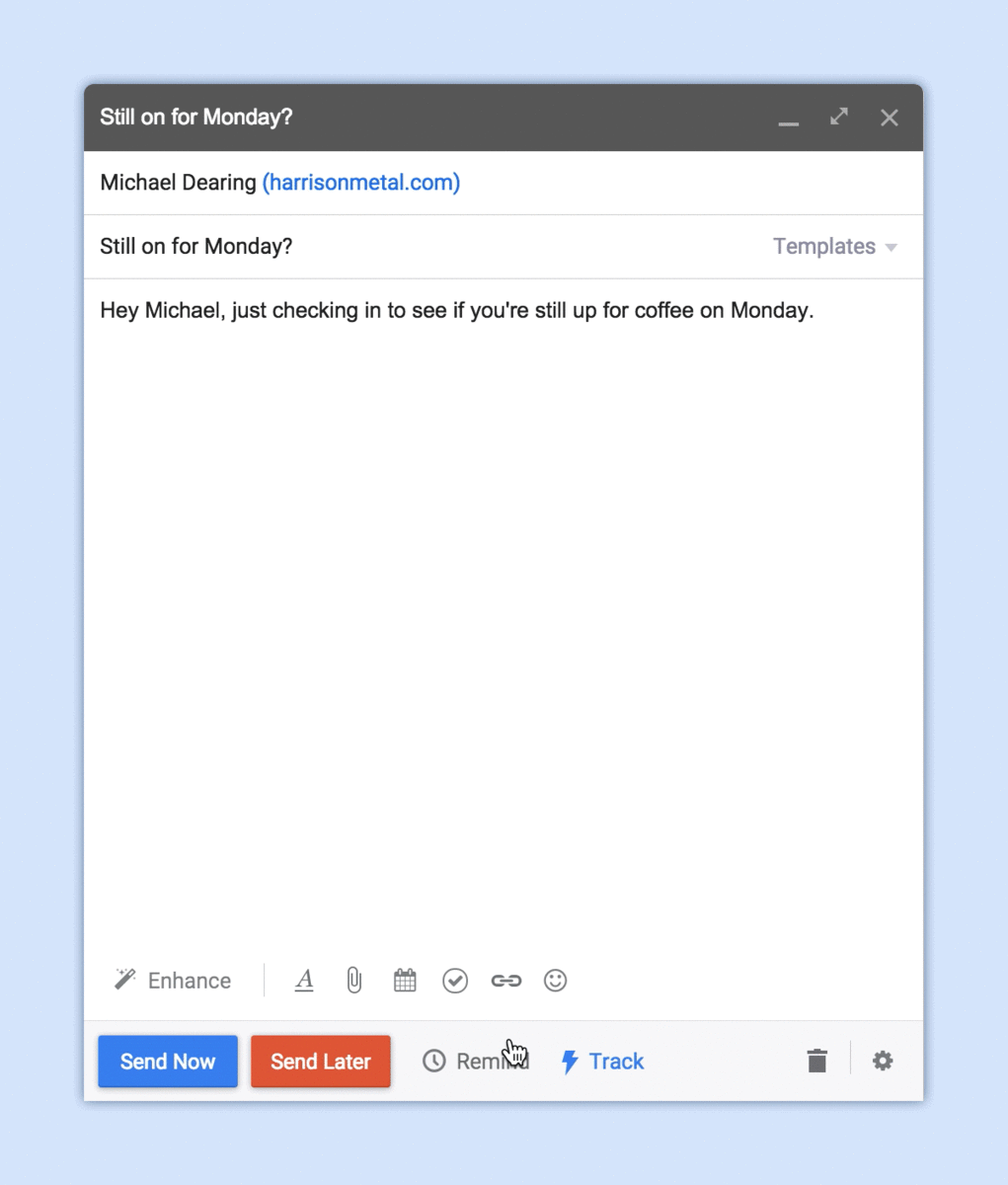 Here, you set the conditions for when you'll receive the reminder. Once those conditions are met (e.g., "If no reply in 2 days"), your message will pop back in your inbox, threaded with the original conversation.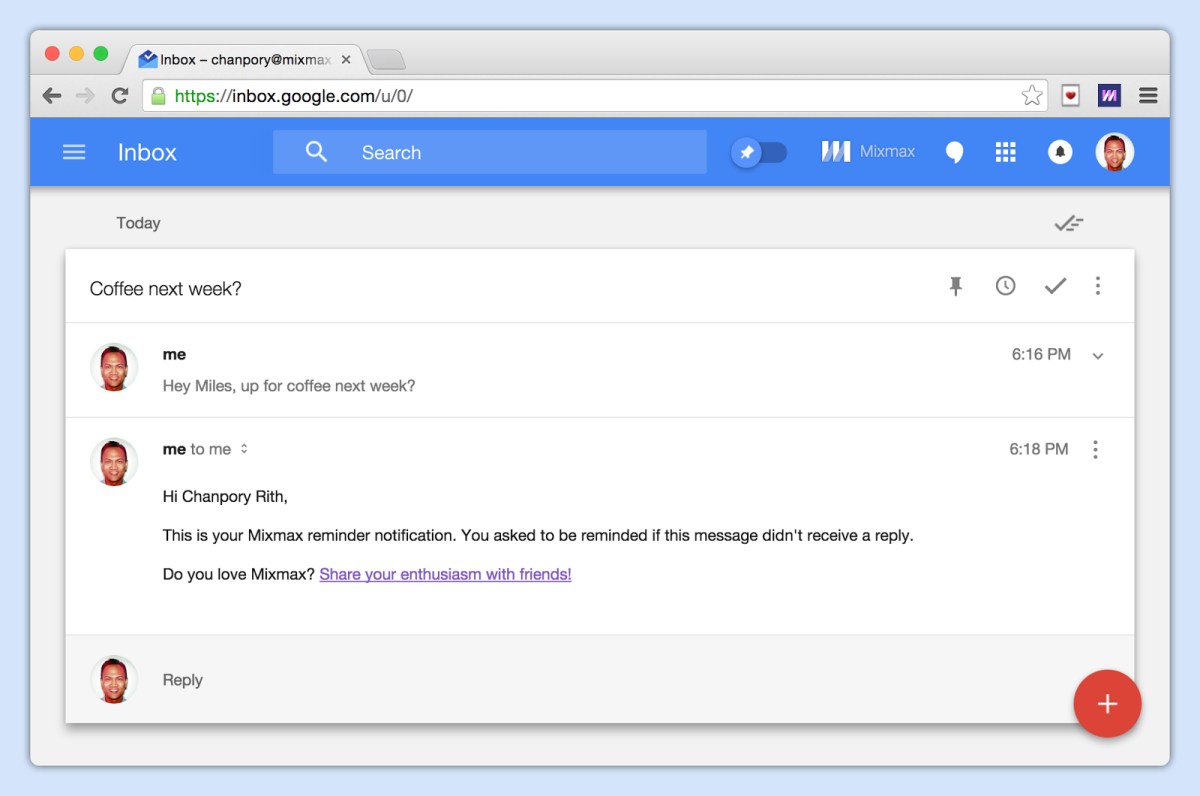 To snooze an inbound message, click the Snooze button in the inbox. You can choose between custom and predefined times, and even attach a personal note to each snoozed message! This is how we achieve "Inbox Zero" in no time.
This has been a critical feature to help us close the loop — hope you'll find it as useful!
Back