Quickly schedule meetings
Learn how to instantly schedule meetings without the back & forth! We make it effortless for recipients to confirm meetings. Your response rate will increase dramatically.
To instantly schedule a meeting in Mixmax:
When composing a message, tap the calendar icon in the toolbar on the bottom or type /cal and hit enter.
Next, click or drag the calendar to pick your available times. Mixmax remembers common locations and meeting titles via autocomplete. We also prevent double booking by default!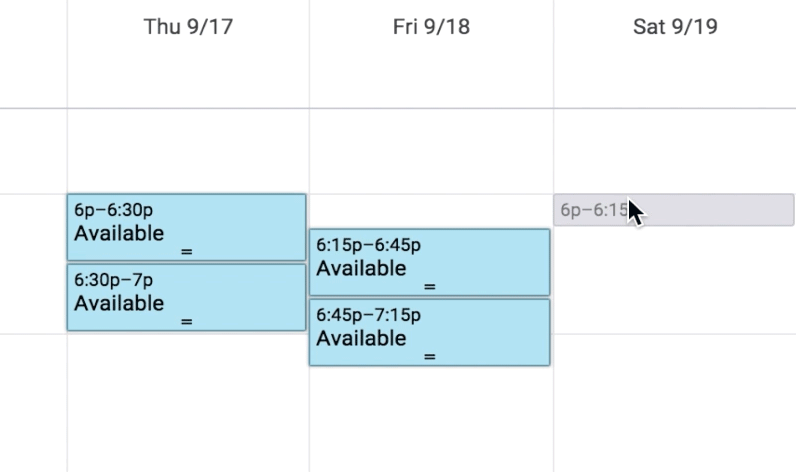 If you're on the Professional tier, you can send availability from shared calendars as well!
When you're done, click Insert available times, and we'll automatically add it to your message.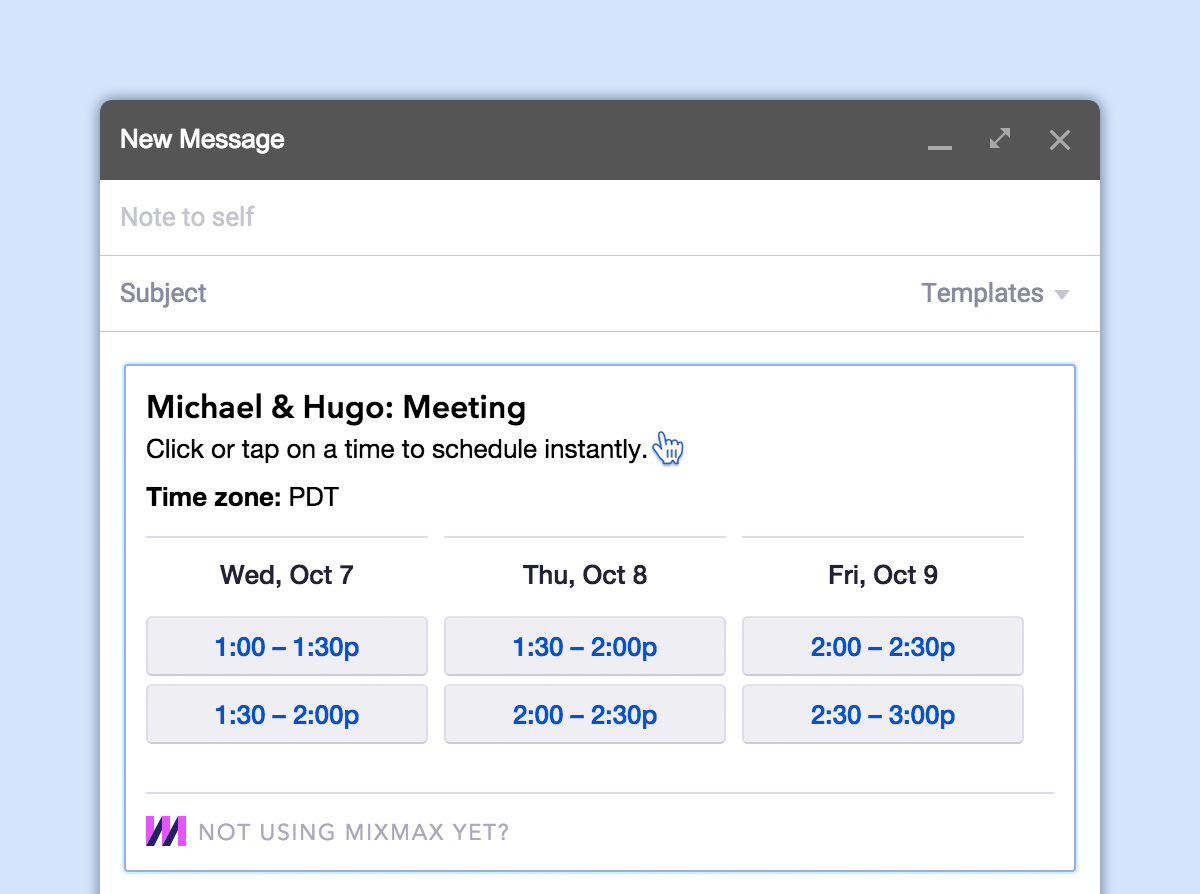 When a recipient clicks or taps a time to confirm, we will add it to both of your calendars immediately. We'll also send confirmation emails to both of you.
You'll wonder how you ever lived without Mixmax Instant Scheduling!
Back