Enhance your emails with slash commands
Learn how to email faster than ever. Not only is Mixmax faster than Gmail, we also support a full menu of slash commands that make your most common actions instantaneous.
Just type / (slash) on a new line to get a full menu of smart commands. This is particularly useful for instantly inserting templates, finding a street address, doing a Google search or inserting any image online including animated GIFs — all without leaving your inbox!
Here's how to insert templates instantly — type /t and the template name and then type enter:
Here's how to share an address for an upcoming meeting instantly — type /maps and the address: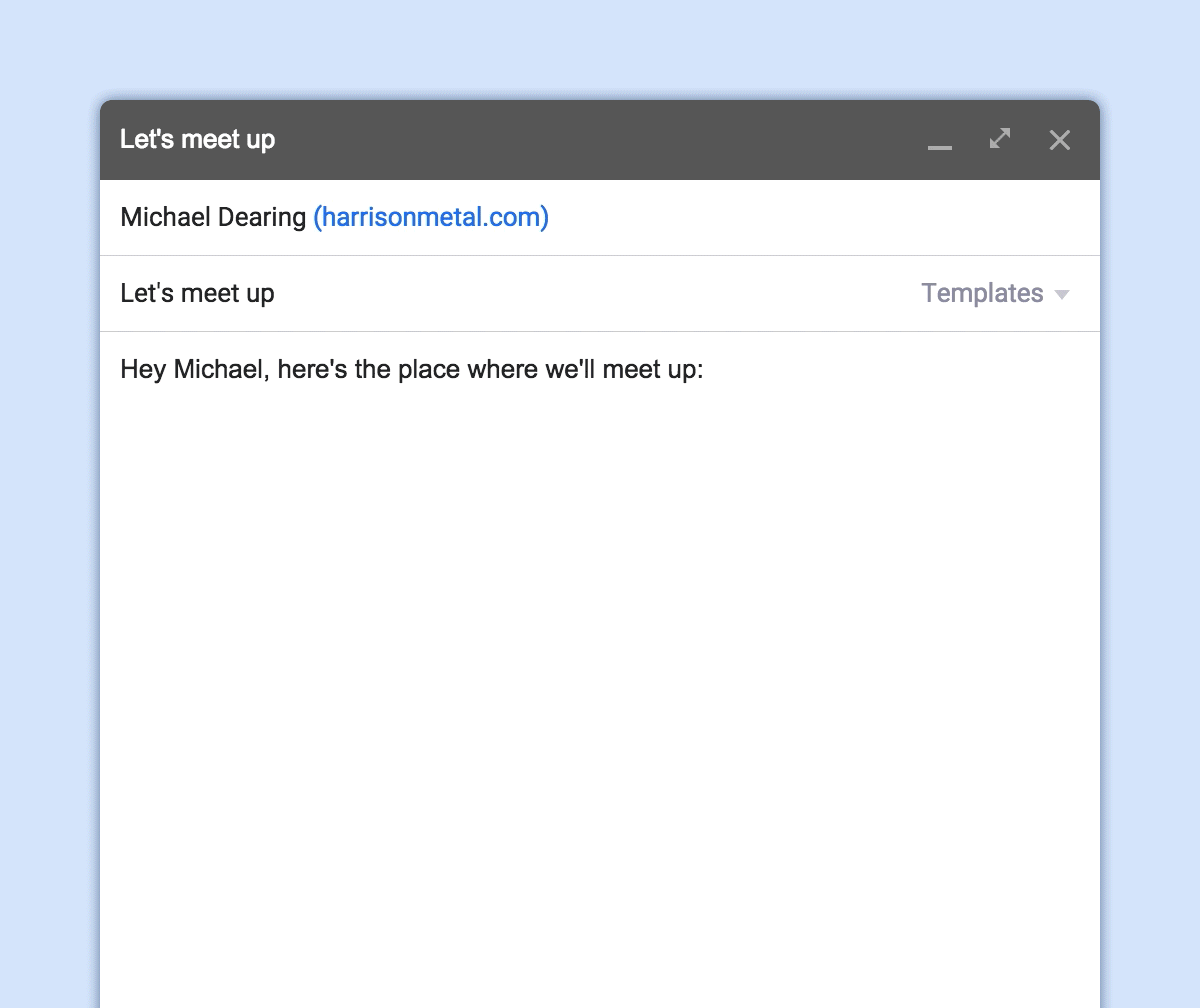 Here's how to share an animated GIF with teammates to celebrate awesomeness — type /g followed by a keyword: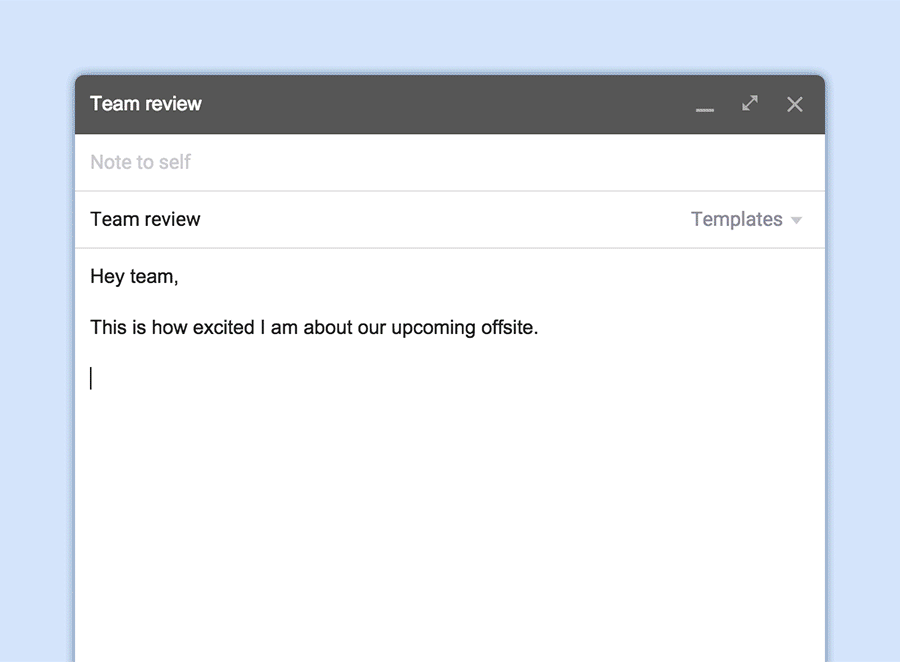 Why wasn't email always like this?
Back